The benefits of watermelons are indisputable, this delicious moisturizing fruit can help us stay satiated for longer while helping us remove extra fluid and toxins through the urine. This constitutes just some of the benefits of the watermelon diet to make us lose weight.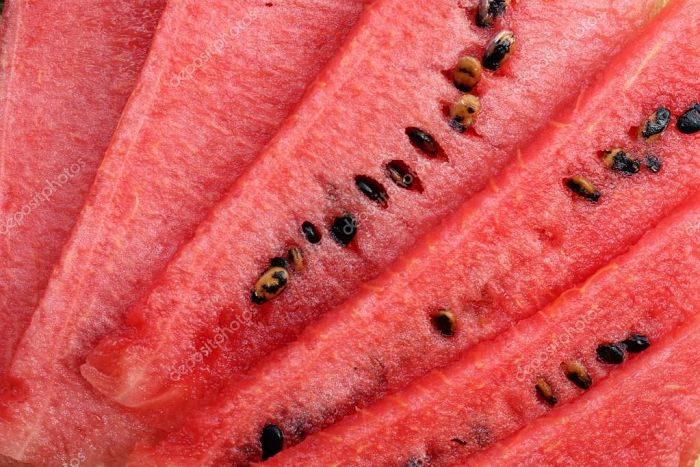 The watermelon diet is ideal to maintain the right weight while helping us to develop weight loss without suffering hunger and detoxifying our body.
This diet includes other foods that have essential nutritional values and that will help to provide the necessary energy that our body requires daily.
Watermelon Benefits for Weight Loss
The reason watermelon is so low in calories and perfect for the diet is that it constitutes 95% water. This proportion of water has the property that it provides the body with plenty of fluid after eating and also helps cleanse the kidneys.
The rest are nutritional values around 24 calories per 100 g, which usually depend on the sweetness of the watermelon. Therefore, this fruit is a perfect companion for weight loss phases.
In addition, it also contains vitamins A, B6 and C, as well as important minerals such as iron, potassium and sodium. Not only is this good for our immune system, but it also makes the skin look healthy.
It relieves wrinkles and strengthens our connective tissue. In addition, potassium in combination with abundant water purifies and cleanses the kidneys. This not only stimulates metabolism but also contributes to reducing cellulite.
How the Watermelon Diet Works?
The nutritional rule behind this diet is very simple: you should only eat three meals a day with watermelon. That may seem impossible, but it's not that hard. Because watermelon is much more versatile than you initially think.
You can prepare watermelon in several ways: pure or also as a drink, as an ingredient for dessert or in a cold soup. You can even roast slices of watermelon and then mix it with other ingredients.
So that you do not run out of recipe ideas, we present some delicious recipes for the watermelon diet.
How to make the watermelon diet?
You can start losing weight with watermelon at breakfast. For this diet, you can take, for example, cereals made from whole grains (preferably without sugar) and mix it with some pieces of watermelon.
This fruit combines very well with other foods such as cheese, toast, cereals,
Watermelon smoothies
A great soft drink on hot days is the watermelon smoothie in combination with melon, cucumber, lemon and other ingredients, which can be easily prepared according to these recipes:
Melon juice with watermelon
Ingredients:
1/2 cup melon pulp.
1/2 cup watermelon pulp.
A pinch of grated Ginger (optional).
Simply mix the ingredients and we will have a very effective weight loss drink.
You can take 2 glasses of this juice per day, one fasting and one for snack.
Depurative juice and detox with cucumber and lemon
If we need to lose weight using watermelon, this is another drink that can be prepared. The benefits of cucumber bring to our diet fiber, water, magnesium, calcium, vitamins A, C, E and potassium.
For its preparation we will need:
1/2 cucumber.
1/2 cup of watermelon pulp cut into cubes.
Juice of 1/2 lemon
You can also add stevia if you want to give it flavor
This juice has an easy preparation, simply combine the ingredients in the blender to form a uniform texture, and drink it immediately to take advantage of its benefits even more.
You can drink 2 glasses a day.
Iceberg Salad with Watermelon
This salad is deliciously fresh and summery and fits perfectly as a light lunch for high temperatures. For one portion, you'll need 100 grams of iceberg lettuce, 10 grams of watermelon, two tomatoes, a mini cucumber and chives. In addition, olive oil, vinegar, salt and pepper must be present.
Preparation:
Clean the salad and rinse.
Cut into small pieces and add it in a bowl.
Cut the watermelon pulp into cubes.
Cut the tomatoes.
Clean the chives and cut it into very thin rings.
For dressing, mix the olive oil, vinegar, salt and pepper in a bowl.
Add the dressing and enjoy the delicious summer salad.
Both the drinks, the inclusion of watermelon along with other ingredients constitute the diet that you can follow for 7 days to see results.